Tuesday Tabs #26
Phew! What a warm day it's been, I spent most of it waiting around for buses, but had a nice wander up the town this afternoon. I have my sister down at the moment, so I'm racking my brains to think of fun things to do, although it's been a big ask in between my interview and finishing at 2am last night. I'm sure we'll get around to doing something fun on my next day off on Thursday.
Here's this week's Internet finds, although I have to be honest and tell you there isn't much as I've been working so much this week and as the weather has been so lovely I've been relaxing outside.


Cats Top, Zara
I'm not a huge fan of sheer clothing because I never really know how to wear it, but the pattern of this top from Zara is just too darling.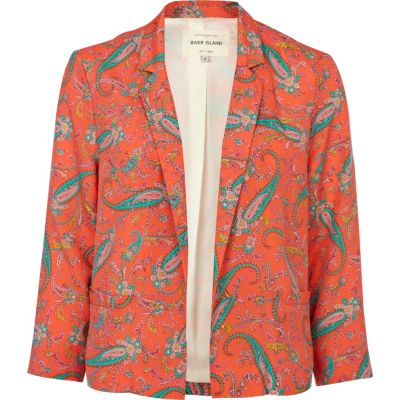 Coral Paisley-Print Blazer, River Island

Mister Tea by Perpetual Kid (via Whitezine)
How cute is this tea infuser, his face embodies how everyone should feel when they settle down with a cuppa.

Birds of a Feather necklace, Sudlow Jewelry

Skeleton Triceratops necklace, DesignosaurYEAH!
I first spotted DesignosaurYEAH's designs when I was in Brighton for Moon's birthday back in March. I figured it would be a while before I would be able to return to Porta and that I might never find their lovely designs again but I some how stumbled upon them on Etsy and I'm so pleased!

Cat Bag, Charlotte Farmer Illustration
Maybe just one more tote bag wouldn't hurt…

Laser Cut Lace-up Shoes, ASOS
---
Link Love: ♥
---